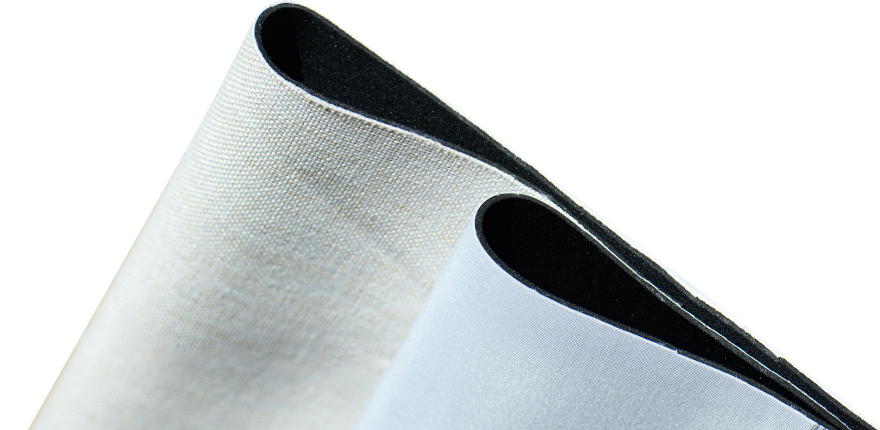 Neoprene may be a top-notch among fabric members, with packs of functions and capabilities. It is wonderful in heat retention, and resistant to tearing. Even better, the fabric nature makes it buffering to absorb shocks, and stretchy for flexible storage. It is also rather inexpensive relative to likewise materials, making a first choice for protecting valuables -- like laptop or wine bottle -- against moisture, temperature, abrasion, dropping. But applications are limited by its over-serious appearance. Thus when sublimation adds creativity, warmth and fun, the possibility is hopefully extended. By advantage of its elasticity and formability, our R&D team practically sees any shape possible out of the fabric. It will be an interestingly innovative model base to explore.
To give more vivid imprint performance, SUNTEXTILE™ chooses sublimation-friendly neoprene, and develops 2 specialized base materials. one is the most classic polyester-topped-neoprene, for the truest-color and most versatile imprint; one is a beautiful composition with SUNTEXTILE™'s dye-sub linen, giving a unique sense of warmth and nature to make this daily necessity even more lovely.
POLYESTER TOPPED NEOPRENE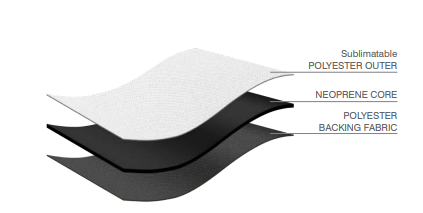 The most popular production of neoprene is to compose on top a layer of polyester. In such way imprint can be in truest colors and HD images, and easily decors neoprene in many tastes. Thanks to its accessibility and formability, SUNTEXTILE™ now has a rich line-up of products, and may flexibly adjust any shape out of the fabric.
LINEN TOPPED NEOPRENE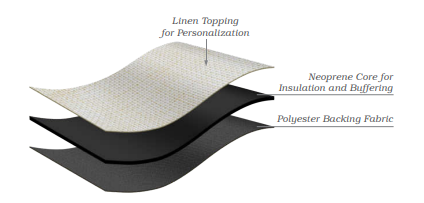 While impressions of neoprene still tell its cyber coolness, we are making a change in game to add natural warmth. In this series, a linen layer is bonded onto neoprene, makes it possible to have the perfect buffer protection, and yet obtain a rustic plant-like texture. With a unique combo of fun and duty, it really widens the market vision for neoprene seekers.
Click HERE to explore the creative range of sublimation neoprene blanks provided by SUN-FLY.